Chef Marla Mendelsohn offers private classes for individuals, couples and small groups in her Northern New Jersey professional kitchen or at her clients' homes.
Classes are custom tailored to meet the interests and needs of each group. No matter your age or cooking experience, Marla offers cooking lessons and group classes for everyone. Whether you'd like a private lesson or a small group class you'll have lots of fun while learning.
Learn basic cooking skills or master the perfect soufflé.  Whether you are interested in one or two sessions or a series of classes, learning is fun AND delicious with Cook Ease!
Cooking Lesson Ideas:
ABCs of Cooking-The Basics

Knife Skills

Cooking from the Farmer's Market

Cater your Own Dinner Party

Useful Kitchen Tips

Cooking with a Disability

Cupcake Decorating
Think of the fun, gathering a group of friends and family for one or a series of cooking lessons!
Church and synagogue groups, men's clubs, sisterhoods, work colleagues and families enjoy spending time together cooking great cuisine in a fun and entertaining atmosphere. Classes can be designed to suit each group's interest.
Healthy choices
Regional/Ethnic menus
Cooking basics – ABC's of cooking
Cake/cupcake decorating
Knife skills
Easy chicken dinners
Homemade pasta and sauces
Gnocchi and gnudi
Sweet and savory baking
Easy entertaining – do ahead strategies
Children's Group Cooking Classes
Children and Teenagers have a blast learning hands-on to cook and bake easy and creative recipes. They enjoy a basic introduction to kitchen skills, learn about ingredients and how to work together to create delicious foods they will be able to do at home.
Get together at Cook Ease's professional kitchen or your home, school, community center, church or synagogue.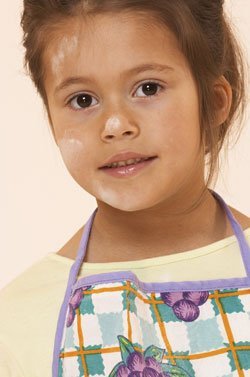 8 – 12-year-old Theme Classes

Parent & Teenagers

Grandparent & Preschooler

Birthday Parties

Classes for Handicapped Students

Teen Culinary Adventures
Teenagers have a blast in the kitchen. Introduce teens to preparing healthy and delicious menus in Marla's professional North New Jersey kitchen or your own.
Plan a teen cooking challenge, a parent-teen event, Sweet Sixteen, birthday party or club outing.  Learn kitchen skills, prepare meals or have a bake-off…it will definitely be memorable and tasty!
Learn:
Cooking basics – ABC's of cooking

Cake/cupcake decorating

Knife skills

Make pasta and sauces

Fun breakfasts

Easy Dinners
TEEN CHEF CHALLENGE: a fully participatory cooking class series featuring customized menus. Learn life long skills through collaboration and competition. Students will prepare full menus, learn knife skills, cooking techniques, secret kitchen tricks and EAT WELL! Each class includes a competition, the "Firecracker challenge" where teams compete to make the best ???? Judges critique the finished goods.
Be part of the action!!